As more and more communities sign up, we're hard at work implementing many new requested features to make your lives easier. We've just released a big update with some awesome new changes that will make your lives much easier! 
Read on for more information!
Coming Soon - Pre-Loaded City Events and Important Info

One of the most time-consuming aspects of running a community organization is notifying people of important events and keeping everyone informed. We're happy to announce a new feature that will help fill your app with important dates and information that community members need to know. The best part? You won't have to lift a finger! 
Over the next few weeks, all Edmonton communities will have the chance to opt-in to Edmonton specific community content added into their app. Content will include:
Major City festivals
Important Municipal Deadlines (census, taxes, elections, etc)
Major Holidays
And much more
Our team will be adding this content periodically throughout the year so that whenever a community member opens the app, it will be full of helpful information. If you do not wish to have this information in your community, you can turn it off via the admin dashboard.
Community Discussion Forums
At their heart, communities revolve around communication between residents. With this in mind, we've now added a Community Forums feature so that your residents can converse on topics of local importance.
Setting up the forum is extremely easy. All you need is to enable the feature from your admin dashboard and set up some discussion topics. 
Moderation features will enable you to remove unwanted posts and users.  We'll be expanding these in the coming months as we get feedback from you!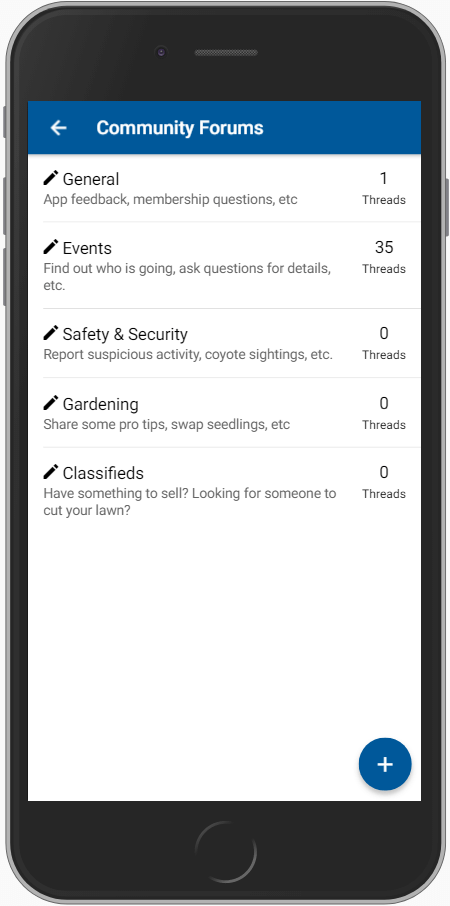 We understand that marketing an app like CommuniBee to your community can be difficult if you don't have the right materials. That's why we've created a series of tools and templates that will make your promotion efforts easier. 
Facebook Banners
Poster Templates
Instagram Images
Flyer Template
CommuniBee Presentation
Email/Blog Post Announcement Template
You can download the materials here.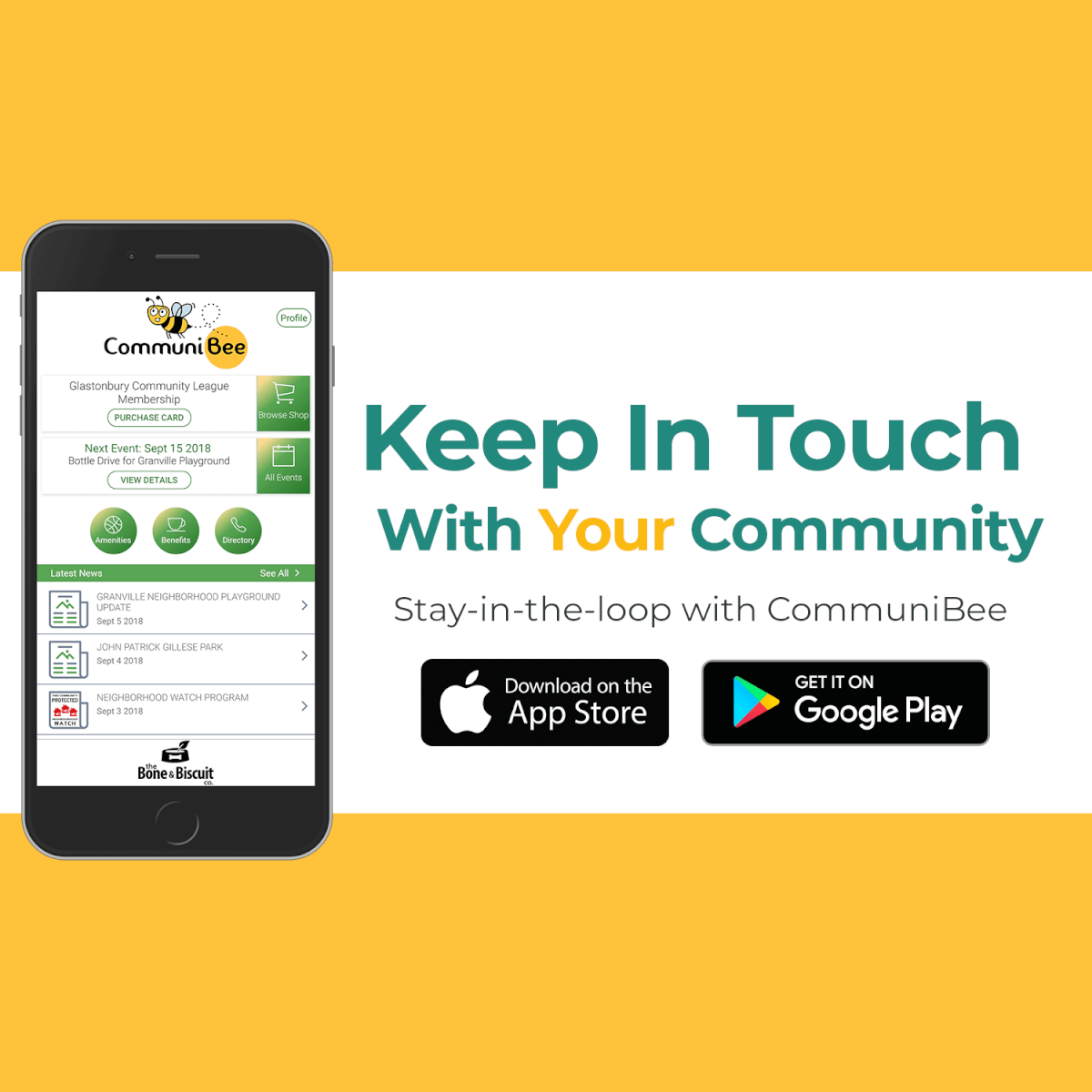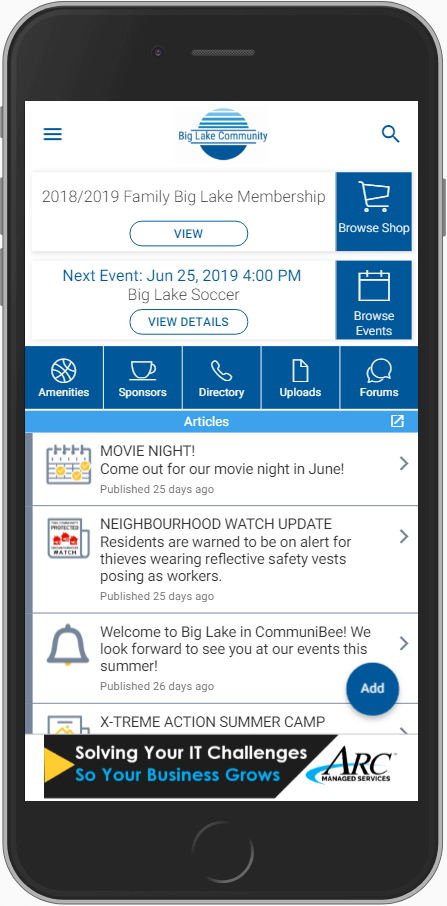 Meet the Consolidated News Feed
Much more like Facebook or LinkedIn now, in that all announcements end up in this feed on the home page. So announcements for documents, sponsors, amenities, surveys and events, in addition to news items, will all show up on this feed. The news header bar is no longer a sequence of tabs, just a header bar.
Global Search
Search icon at top right takes you to a search page where it will list results from pretty much all entities in the app
Interface Changes
New square buttons with simplified colouring and less risk of labels falling out of buttons.
HTML descriptions on amenities and sponsors – so now admins can have richer descriptions and more images.
Swiping for navigation – swiping left/right on an amenity or sponsor will take you to prev/next in list. On event calendar it will go to prev/next month.
We're always working on new things for the app, but the next thing is one of our most requested features: a way to embed the app news feed on your community website! This new feature will enable you to update your app and website all at the same time!  

We're also working on a marketing integration with a major restaurant chain to help promote sign-ups in your community to CommuniBee. More new on that later!

Have a great day!