As more and more communities become interested in using mobile technology to unite and communicate with their residents, many will eventually come across the social network Nextdoor. This blog post is intended as a guide to showcase how CommuniBee and Nextdoor differ, and why we designed our app to enable community organizers to better support and communicate with their unique audiences.
What is CommuniBee?
CommuniBee is an app that community organizers can use to communicate, coordinate, and collaborate with the members of their chosen community. It provides ways for organizers to post news, host events, manage eCommerce, manage online memberships, host discussion forums, community directories, and much more.
Essentially, it's a tool that helps you organize and motivate your community, be it your neighbourhood, social club, not-for-profit, or any other group of people.
What is Nextdoor?
Nextdoor is a social network aimed at residents. Its goal is to provide a way for neighbours within a specific neighbourhood to connect with each other. It's designed to be like a mini, local Facebook where residents can post things like requests to find a last-minute babysitter, or for planning private local events.
Essentially, it's a hyper-local social network designed for residents of a single particular neighbourhood, not community organizers or different sizes of community.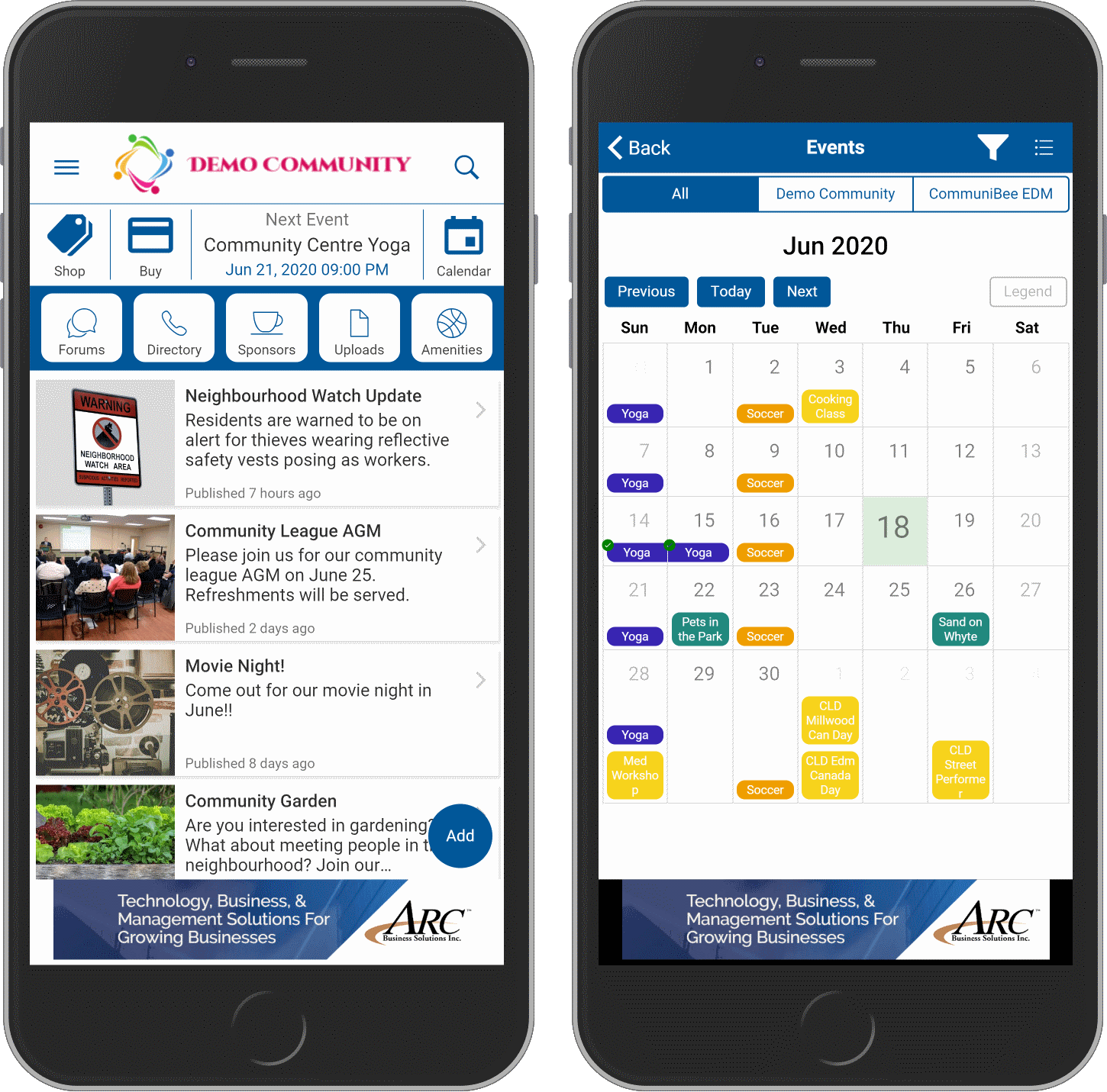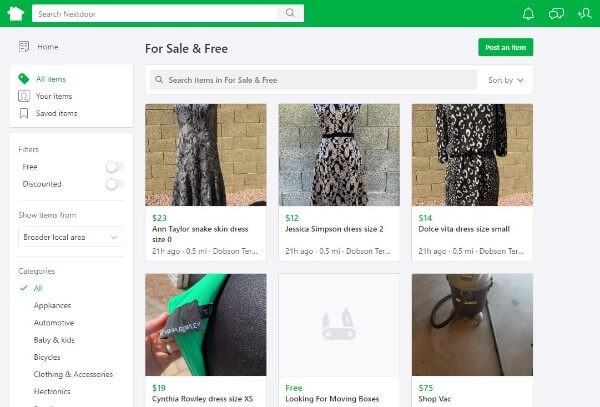 Your Network VS Their Network
CommuniBee's strength is that it gives community organizers the flexibility and tools to really develop their own community, rather than just keep up with another social network. It's a full service platform with a wide range of tools.
Here are a few highlighted features that Nextdoor doesn't offer:
Community Membership sales, eCommerce, digital membership cards, linked family accounts, and the ability to auto-renew each year
Push Notifications – when you have a pressing update, you can send it directly to each member of your community's phone
Membership management – you can import community memberships not purchased through app 
Community Discussion forums – the ability to moderate community discussion forums
Manage event admission ticket sales, RSVPs, event/attendance management
The ability to embed your CommuniBee News & Events into your website
A Community Directory option
Rich surveys (Nextdoor only does simple polls)
and much more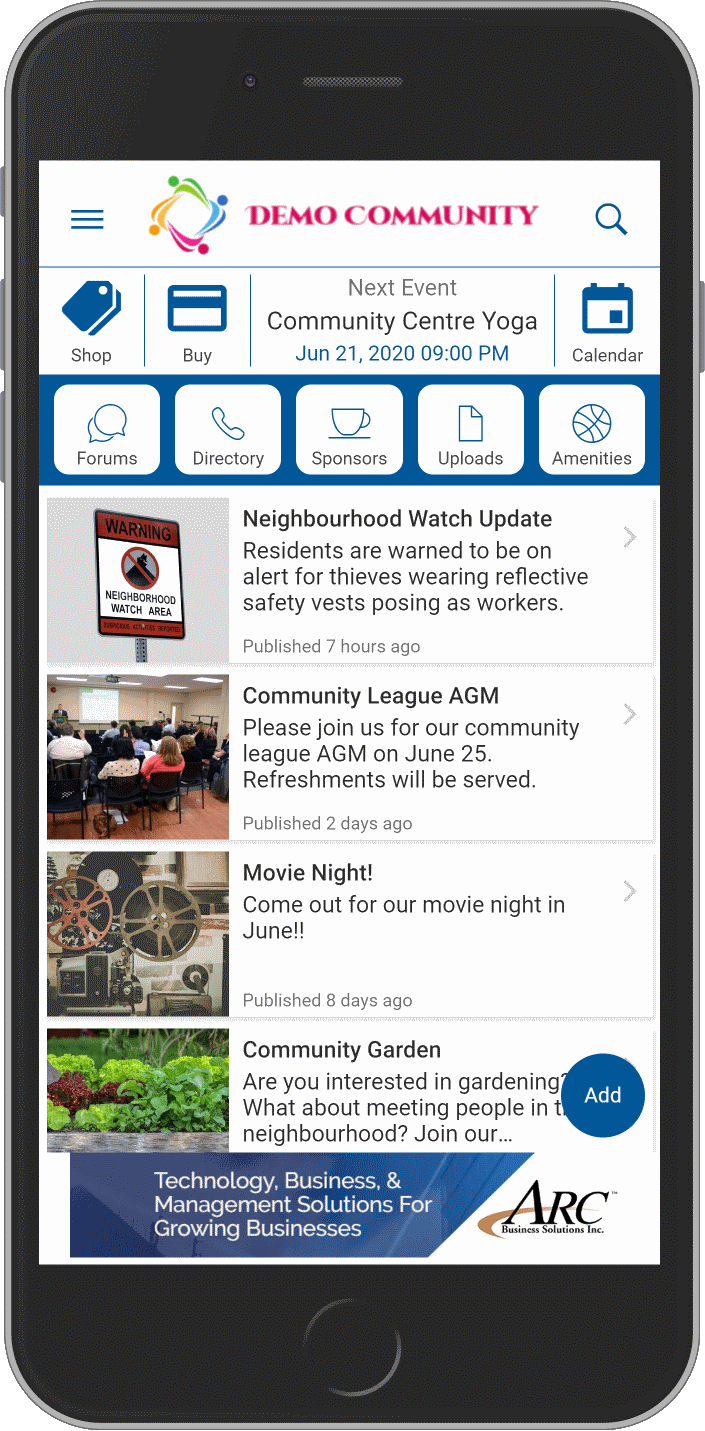 Do You Really Want To Manage Another Social Network?
Nextdoor is very similar to Facebook in many ways. You're not in control over who joins your community, your posts are subject to the whims of their algorithm, and you can't import members to your own unique community. With CommuniBee, you gain a tool that give you greater control to communicate with your target audience: your community members.
Ultimately, if you're a community organizer that wants a system that provides you a wide range of tools to improve your communication with your community, then CommuniBee is the right choice.