CommuniBee Product Update: April 2020
We're doing our best to ensure our communities are supported during this tough time. Here is a quick update on the latest features we've added to CommuniBee for the month of April:
Forum Up/Downvoting & Automatic Moderation
Users can upvote or downvote forum replies in the Forums section. If a reply receives two downvotes, it is collapsed and replaced with the following line: "Post hidden due to negative feedback, click to reveal". Forum badges have also been added to increase the awareness of unread activity.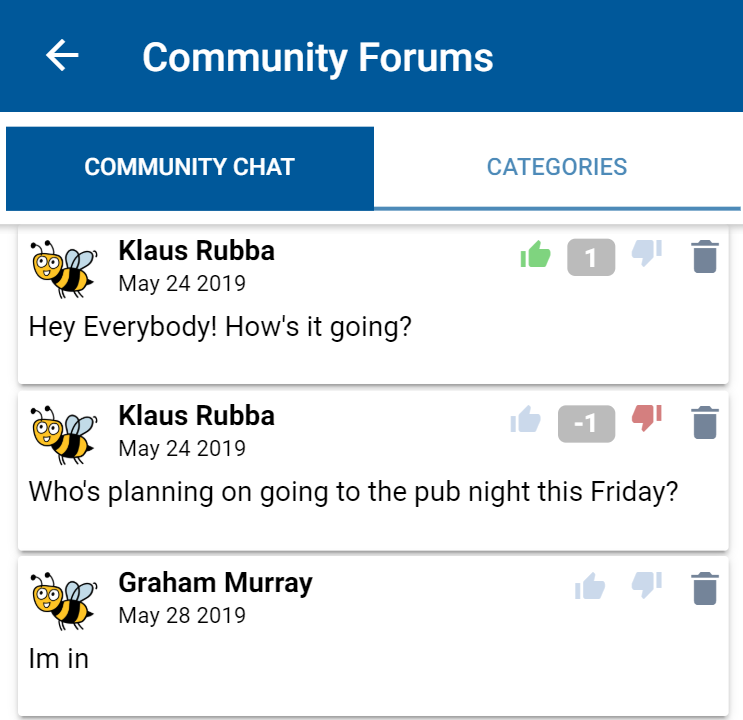 We've created a new and improved community search & join page on our website, called the CommuniBee Discover Page. Individuals can search for and join their community by name, or search in their area for nearby communities to join.
Your community will show up on the page if the "Is this Community Discoverable by the Public" box is checked off in the admin dashboard under "Access Settings". If your community isn't showing up and you want it to, please check off the box in the dashboard or reach out to us for support.
Parent/Child Community Content
We are now sharing relevant in-app news with Edmonton community leagues through our CommuniBee EDM parent community. To help you better distinguish between your content and ours, we've added a "CommuniBee EDM" tag to help you identify when an article has been shared by us.
We've also added some filtering capability to allow residents to show or hide these updates, and will look to add further filtering in the next release.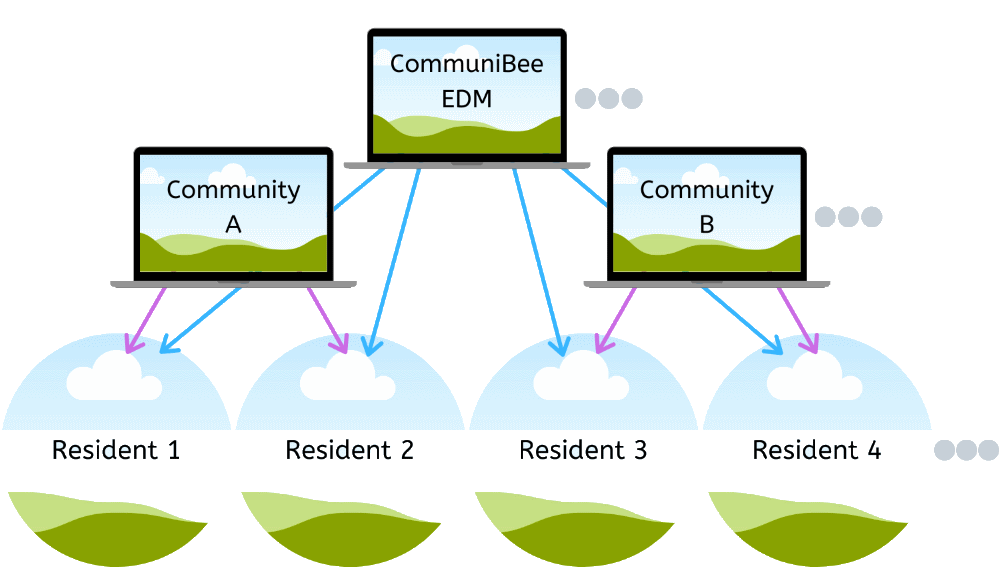 Products, Events, & Memberships
Products and events can now have product prerequisites (i.e. a membership can now be required to buy a ticket or attend an event). Additionally, membership discounts will now be shown on products as a means to encourage membership purchase.
That's all for now. Take care and stay healthy,
-The CommuniBee Team