CommuniBee Product Update: November 2021
The web app, iOS and Android mobile apps have all been updated this week, so please update your app to the latest version.
If you are recieving feedback from your members that they are experiencing bugs, your first step should be to ensure they have updated the app to the newest version.   They will be able to tell 
Here is a summary of the updates for the month of November:
Admins can now create an event and save it as a draft until they are ready to have it showing publicly.    This function is found right under the description and is defaulting to draft.  If you want your event to show live, you'll have to manually switch it and click Save or Update!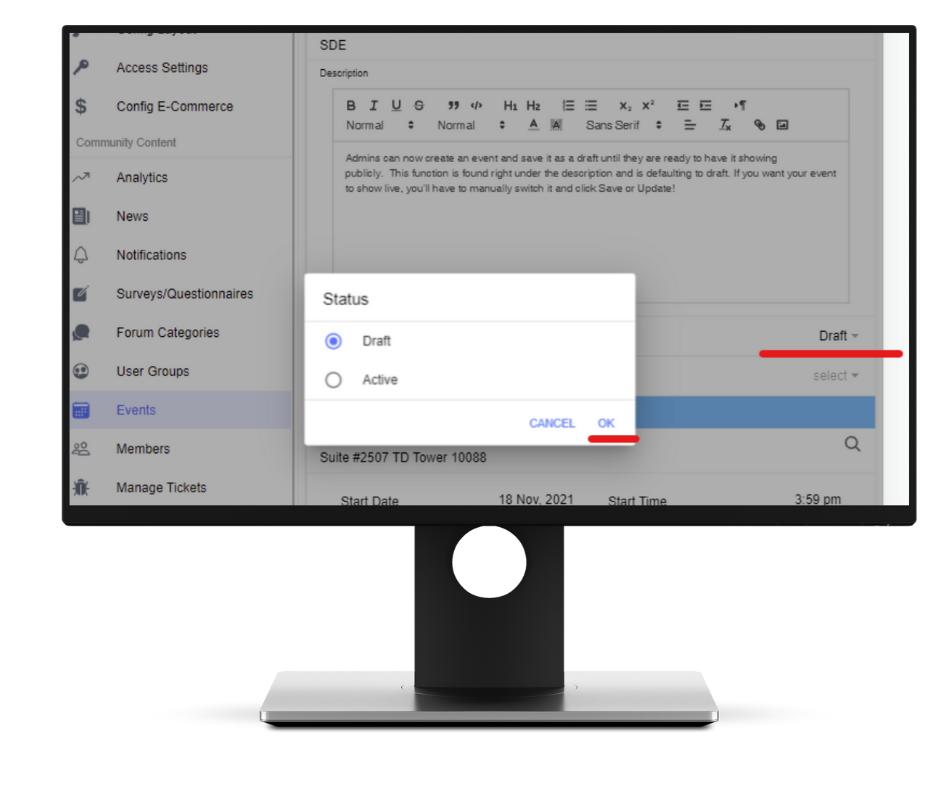 Refunded memberships will appear with the membership number replaced with the word REFUNDED making it much more obvious it's not a valid membership.
Events with ticket start/end times will save accurately
Questionnaires will display questions as they are added among other bug fixes
Tracking of event registrations on Analytics screen has been fixed
Tracking of product sales in spots left field has been fixed
Notifications going to a white screen has been fixed
Product Bundles have been upgraded and improved
All of our users have been sharing their wish lists for CommuniBee and we've narrowed in on some top priorities:
Easier Membership list importing making this a central space for managing members from all platforms
Support for Virtual Events – limited to labeling events as virtual, and connecting external streaming services.
Enhanced analytics for Admins – how many of your members saw your post?  How many clicked your notification?  Many other cool details we can provide for you at a glance.
Want to place your vote on what should be highest priority?   Email Support@CommuniBee.ca to let us know which feature you want first!