Efficiently Engage Your HOA & Condo Residents
Learn how your homeowner association or condo residents can benefit from CommuniBee
Modernize Your HOA Or Condo
With A Mobile App
Parkland Neighbourhood Residents Association Is Using CommuniBee
The PNRA used CommuniBee to manage and collect their membership fees. They also used the platform's news feature to keep their residents informed, and even integrated their newsfeed into their website. CommuniBee assisted with the website redesign.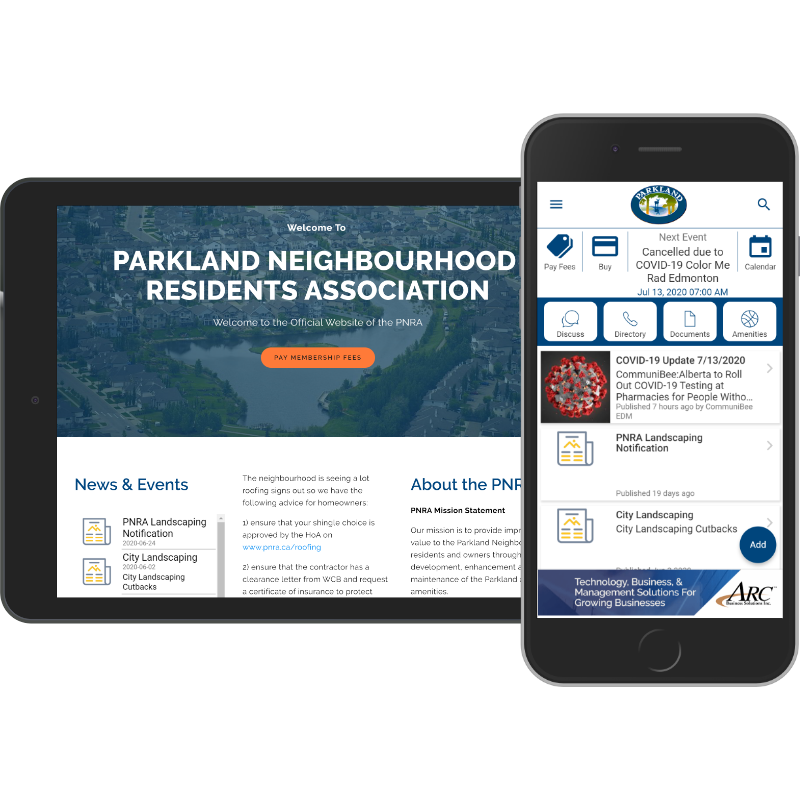 Pricing Starts From $15/mo Per Building
Are you ready to engage your residents?